Great Home Improvements by a Locksmith
01/07/2017
Back To Blog
These are three home improvement ideas that we think a lot of people will find really helpful. It is also helpful to know that every one of them can be installed by most professional local locksmiths. Have a look and see if any of them appeal to you.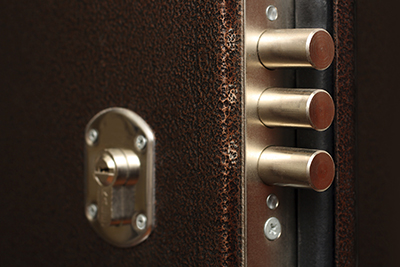 Mailbox Locks
This is something many people wouldn't have heard of, let alone considered for their own home, until someone presents it to you. It's increasingly common for people's mail to go missing. Whether its identity thieves looking for your details or people hunting for the valuables in your mail, it's becoming more and more important to secure your mailbox. A lock repair and services expert from a locksmith company will be able to advise on the best lock possible for the mail box design you have.
Keyless Entry Systems
These systems are most commonly used on modern cars. A signal is sent from the key to the locking mechanism to enable remote activation of the lock from impressive distances. If you ever need repairs or replacement car keys, a locksmith is person to call. Whether it's for a transponder device, replacement mobile key, or new installations. It can be possible to apply the same type of lock to other doors within the house. This can be hugely beneficial to those with large properties that feature multiple outhouses. Double check everything is locked with the touch of a button.
Keypad Systems
Tired of keys? Keypads are a stylish and practical solution that can allow you to control the locks in the house with next to no effort at all. They are also a huge boost to security. Only you and those you give the code will be granted access. Although keypads are a very different type of mechanism to a typical lock, the locksmith is still the right person to get in touch with if you want one installed.