Preventing the Most Common Lock Issues
10/26/2015
Back To Blog
When you notice any kind of lock problem, you should have it fixed right away. Procrastination will certainly make things worse. You may end up locked out of your house in the middle of the night or be completely unable to lock the front door. The truth is that no one can ever be completely safe from lock issues. However, there are ways in which the risk of issues can be reduced to the minimum. Find out what these are and how to apply them.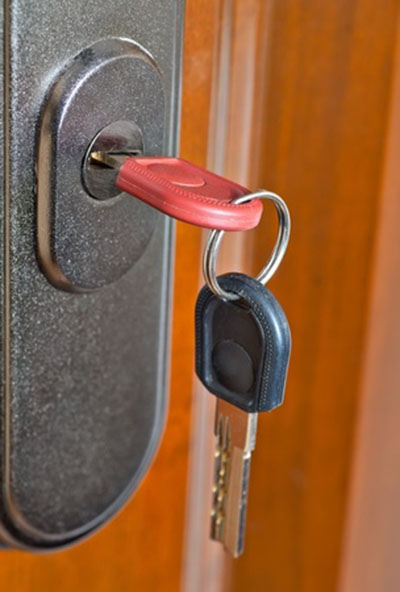 Ensuring Proper Lock Operation
Stickiness is perhaps the most common of all problems affecting locks. The key gets inside the keyway, but it is quite difficult to turn. You may have to make several attempts before you lock or unlock the door. The main cause of this issue is friction between the internal lock components and the keyblade. Lubrication is the best way to prevent friction from occurring. Clean the lock with compressed air and the key with lemon juice. Apply graphite powder lubricant designed for locking devices into the keyway and spread a little bit of it on the blade of the key. Then insert the key and turn it several times. With regular lubrication, there will be no friction and you will not have to worry about having the lock replaced early on due to extensive wearing.
Blocked keyway is another problem which occurs quite often. You should try to prevent all possible causes of blockage. With regular lubrication, the risk of exterior door locks freezing will be minimized. The lubricant will prevent ice from building up and causing blockage. Just remember to apply lubricant in the fall before the weather gets cold. Blockage can also occur as a result of home improvement projects when lots of dust is produced. Apply tape over the door locksets and remove it once the job is done. You should not let kids play with the locks to prevent them from stuffing things inside. Explain the dangers from this activity and keep an eye on the youngsters at all times.
Loose components cause not only poor lock operation. They can easily damage the parts next to them and this will pose the need for more complex lock repair. If you notice that the entire lockset has become loose, you should tighten the screws that hold it in place. The same technique is used for fixing a loose strike plate too. If the screws are rusty or damaged, they should be replaced with new ones right away. If the door handle or knob is loose, this signals a more serious issue. You must get the component fixed as soon as possible.
With regular care and vigilance, you will have properly functioning locks which will keep your home completely secure.